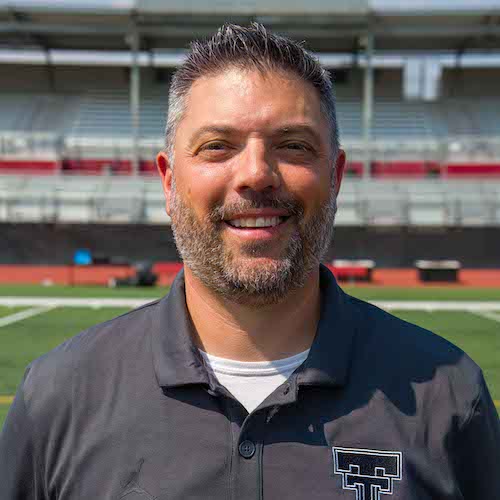 Dominic Ferraro
Coach Ferraro (Fir-r-o) is starting his second season with the Wolves.  Before joining Tualatin, he was the Head Football Coach at Forest Grove High School taking a program that had won 10 games in 5 years and narrowly missing the playoffs in his first season.  Before taking over at FG, Coach Ferraro served as the Offensive Coordinator for Sunset and Westview High School for 10 years.  He has been fortunate to coach some amazing high school football players who have helped shape some of the most explosive offenses in the state or Oregon in 6A football.  Coach Ferraro is entering his 18th season as a high school coach.
Coach Ferraro's program philosophy centers around developing Character, Strength, and Honor in our players and coaches and focuses on living your life by 3 simple rules.  Do what's right, do your best, and treat others how you want to be treated.
Dom is married to his wife Beth and the couple have 2 children, Peyton and Colton.  Both kids regularly help out on Friday nights running game balls and helping with water.
CoachFerraro@tualatinfootball.com
@coachferraro77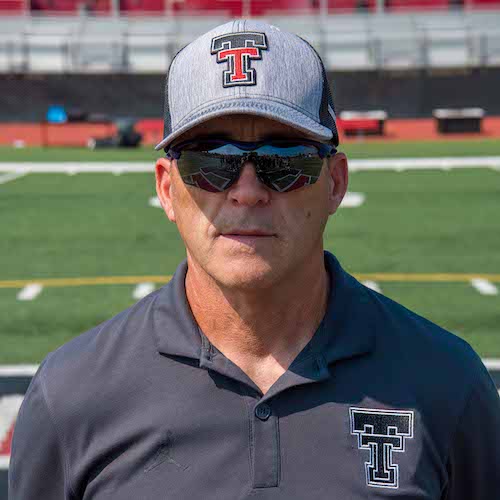 Bob Beyer
Director of Football Operations  
Has 3 kid's Bobbie Branden and Brett. Graduated from Centennial High School in 1977. Attended Mt.Hood Community College.
Currently Coaching Football, Wrestling, Track & Field at Tualatin High School. GO WOLVES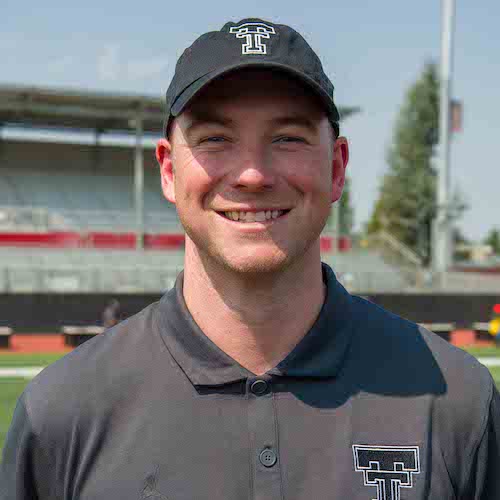 Ryan Cook
Coach Cook is entering his 5th season coaching at Tualatin.  He attended Clackamas High School and went on to play quarterback at Linfield.  At Linfield, he graduated with a degree in Applied Physics and now teaches the Engineering program at Tualatin.  Coach Cook is married to his wife Katelyn and their daughter Sutton will turn 1 year old in December.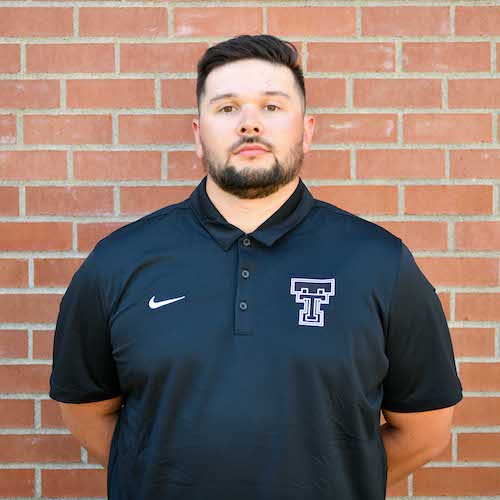 Axel Ellsworth
Axel Ellsworth is a 2nd year coach at Tualatin High School where he is an Assistant Freshmen Coach with the O and D line. He grew up in Western Washington attending Cedarcrest High School and was a Varsity Football Letterwinner for 3 years from 2009-11. After graduation, he attended Washington State University where he received a BS in Athletic Training     in 2015. He was a practicing Athletic Trainer for 5 year before becoming a teacher at TuHS. He currently teaches Health, Sports Medicine, and Human Performance at TuHS.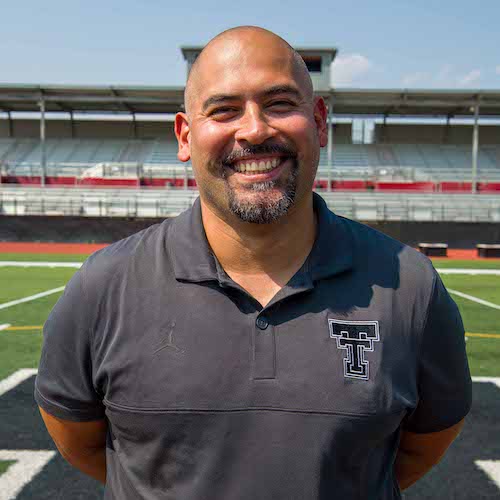 Jordan Franco
Coach Jordan Franco graduated from Tualatin HS in 2000.  He was a 3-year starting linebacker for Southern Oregon University from 2001-2003.  Coach Franco currently is a Sports Performance Specialist at Franco Athletic & Sports Training (FAST) in Sherwood where he works with local youth athletes with the focus primarily on improving speed, strength, agility, power, coordination and confidence.  He and his wife Megan have been married since 2017 and have 4 kids (3 boys and a daughter).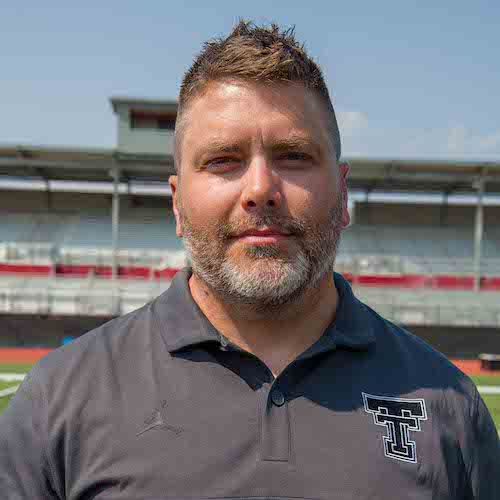 Bryan Hamilton
Coach Hamilton is a 1998 graduate of Tualatin High School. Coach Hamilton has been with the program since 2019. He is married to his wife Angie, and has 3 children, Jackson, Carter, and Presley, but they will all tell you his dog, Luna, is his favorite child.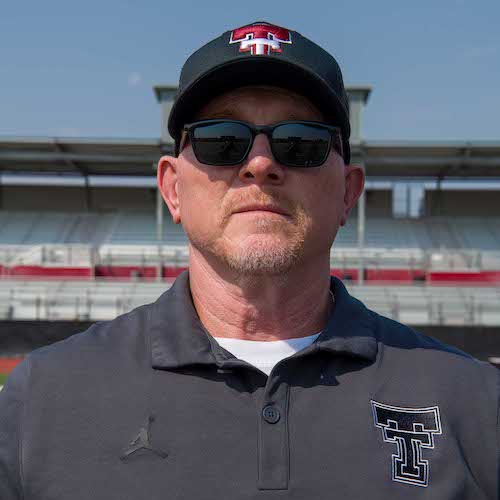 Matt Hamilton
Coach Ham is a 1983 graduate of Tigard high School. Directly after graduation he entered the US Army and served in the Field Artillery at Ft Sill Oklahoma & Ft Lewis Washington.  After his service he attended Oregon State University and walked on to the Oregon State University Wrestling Team. He graduated from OSU in 1991 with a BS in Science Education. This is Coach Hamilton's 32nd year in the Tigard/Tualatin School District – where he just recently made the move to TuHS to work in the CE2 program. This is his 7th year in the Freshman Football Program, and his first year as Head Freshman Coach. This is also Coach Hamilton's 24rd year as the Head Wrestling Coach at Tualatin High School. Coach Hamilton's family includes his lovely wife Tonya, and daughters Emily and Haley and recently added a new pup Vinny.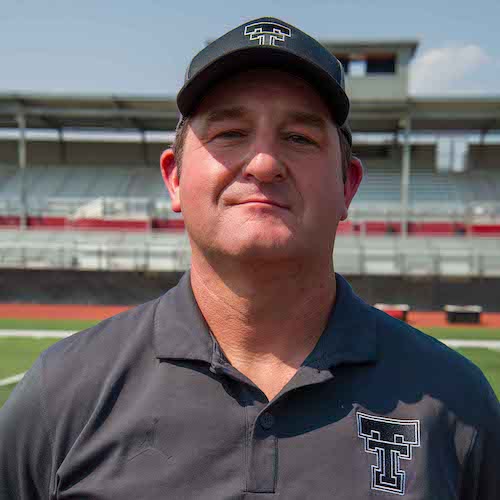 Kodi Hermann
Coach Hermann is a 1993 graduate of Hillsboro High School. He graduated in 1998 from Oregon State University with a BS in Exercise and Sports Science, after a year of playing linebacker at Western Oregon University in 1994. This will be his 8th season coaching football at TuHS. Kodi has been an independent financial advisor for over 20 years, and owns Goal Line Financial here in Tualatin. Kodi enjoys playing sports, CrossFit, crabbing, coaching his kids, and spending family time with his wife Sonnet and their children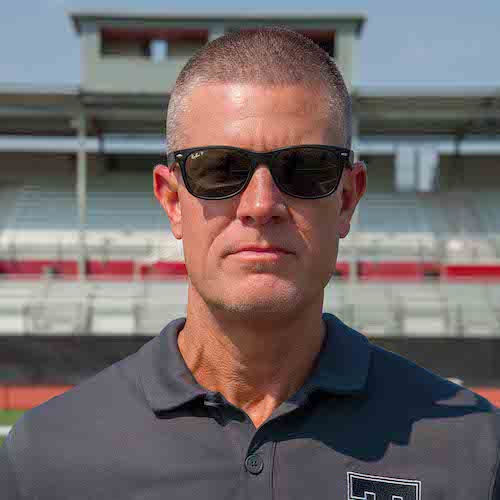 Brian Miller
Coach Miller is in his first season coaching with Tualatin High. He has spent many years working with the Tualatin Police Department as a SRO with the school district. Coach Miller is supported by his family and his best friend, Bryan Hamilton.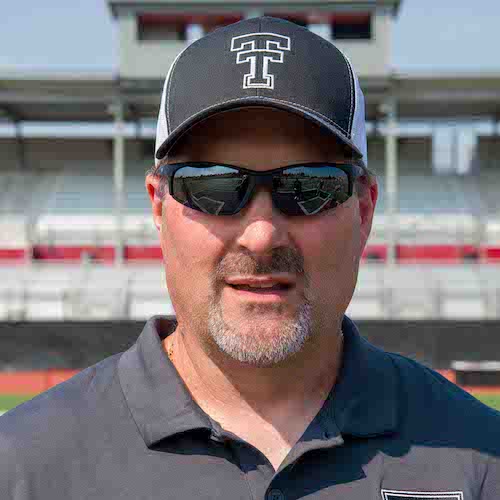 Todd Jukkala
Todd is a graduate of Boise State. Todd has coached basketball for 31 years and football for 15 years where he  coaches receivers and defensive backs at the Freshman level. This is Todd's 25th year at Tualatin High School where he teaches US History. Todd has two daughters with his wife Jacy.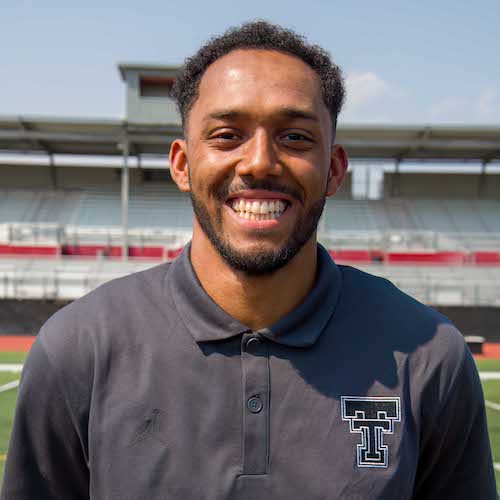 Tawayne Malone
Coach Malone is entering his third year as a football coach at Tualatin High School as a defensive backs coach. He is originally from Sacramento, CA and moved to Oregon to attend Lewis & Clark College, where he played both cornerback and safety. Tawayne also works at Nike and in his free time he enjoys playing sports and spending time with friends & family.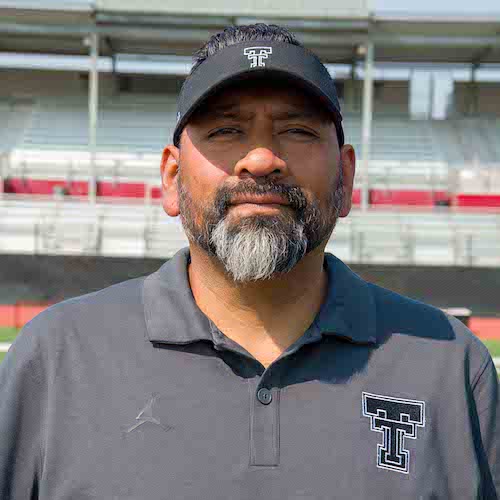 Pedro Marquez
Coach Marquez has been coaching football at Tualatin since 2020. He is a graduate of Western Oregon University. Coach Marquez teaches Spanish and is the Athletic Equity Coordinator. Coach Marquez is married to wife Jenne and 3 beautiful children; Adrian, Isabela, and Benjamín.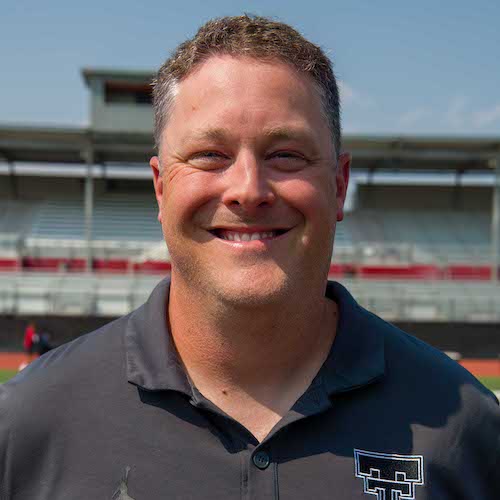 Erik Moen
Defensive Coordinator
Coach Moen is entering his 21st year coaching football at Tualatin High School. During that time he has a variety of coaching roles within the staff. He is a graduate of Linfield College where he was a four year letter winner in football and two time All-Conference player. Coach Moen is married to his wife Deb, and has two wonderful children, Hannah and Connor.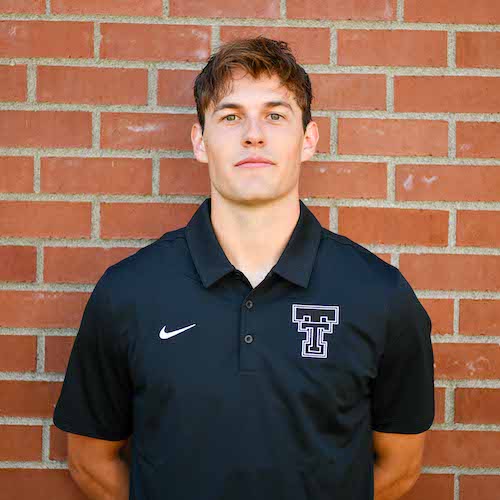 Lucas Noland
Lucas Noland is entering his second season coaching high school football. He graduated from Tualatin High School in 2018 lettering in both football and basketball. Lucas played safety at the University of Oregon for the past four years, lettering his final two seasons. He was a part of a Rose Bowl team and two Pac 12 Championship teams during his time at Oregon. Lucas graduated this past spring with a degree in Business Administration.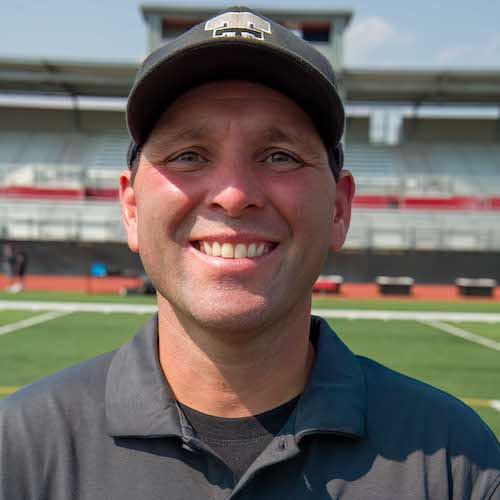 Servando Osorio
Coach Osorio is entering his 19th year teaching Spanish and coaching football and wrestling at Tualatin High School.  He is a graduate of Reedsport High School, earning All-League and All-State recognition as an Offensive and Defensive Lineman and Linebacker.  Coach Osorio went on to continue his athletic and academic career at Willamette University, graduating with a BA in International Studies and Spanish and Masters in the Art of Teaching.  He and his beautiful wife Kristin enjoy traveling and spending time with their two wonderful children, Sofia and Marcus, and their dog, Koa.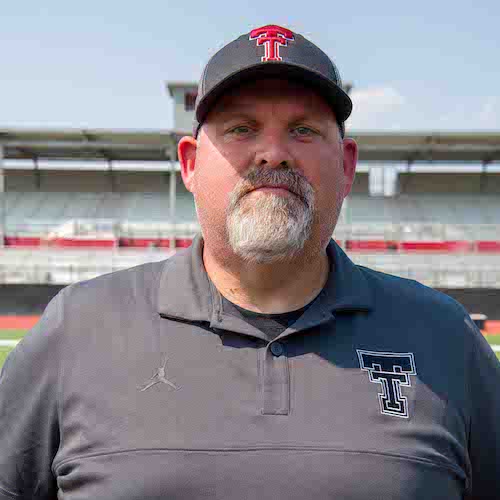 Greg Pickering
Coach Pick was born and raised in Tualatin, and graduated from Tigard High School.  This is Coach Pick's eighth season coaching for the Timberwolves.  He has coached at the Freshman, JV, and Varsity levels.  Coach Pick has served the Tigard and Tualatin communities for 25 years as a Police Officer.  Coach Pick is an avid outdoorsman, and enjoys spending time with his wife of over 20 years, Nicole, his sons Taylor and Liam, and his brother George.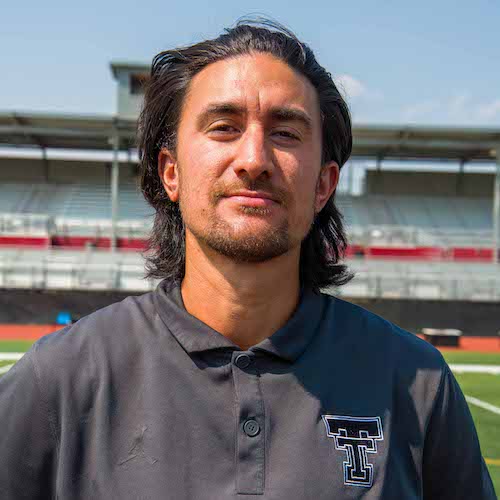 Woody Toms
Offensive Line
Woody Toms is a Tualatin native who graduated from TuHS in 2008. He played for the Timberwolves during the 2003 – 2007 seasons, leading the Wolves to a State Title game appearance in 2007. After TuHS, he played at the University of Oklahoma as a Tight End and Fullback, graduating in 2012. Woody now lives in Tualatin with his wife, Evelyn, their 2 kids (a daughter and a son), and their two dogs. He has been coaching on the Timberwolves' staff since 2015.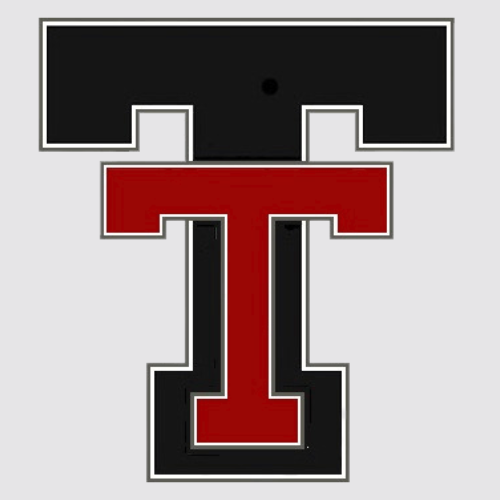 Cody Brown
Cody Brown is entering his first season coaching at Tualatin High School. He graduated from Tualatin High School in 2017 while lettering in both football and lacrosse. Cody went on to play running back at Pacific Lutheran University where he was a 1st team all-conference player for the Lutes. Cody currently works as a general contractor for a home development company. Bryan Hamilton is his favorite coach on the staff.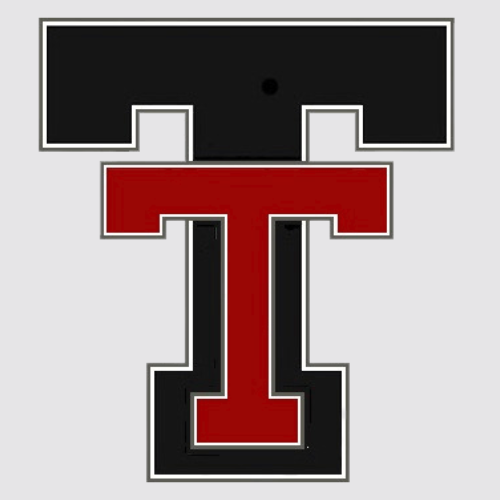 Kent Wagner
Coach Wagner is entering his first year on staff after spending numerous years in the youth program. Kent enjoys traveling with his wife Julie and spending time with his daughter Sydney and son Jack.
| | |
| --- | --- |
| | |
| | |
| | |
| | Varsity Quarterbacks / Special Teams Coordinator |
| | Freshman Offensive/Defensive Line |
| | |
| | |
| | |
| | |
| | |
| | Freshman Receivers / Defensive Backs |
| | |
| | Freshman Offensive Coordinator/Freshman Quarterbacks |
| | Varsity Defensive Coordinator |
| | |
| | Varsity Defensive Line/Academic Coordinator |
| | |
| | Varsity Offensive Line/JV Head Coach |
| | |
| | |